Well, as I mentioned,
Nautilus
is out now: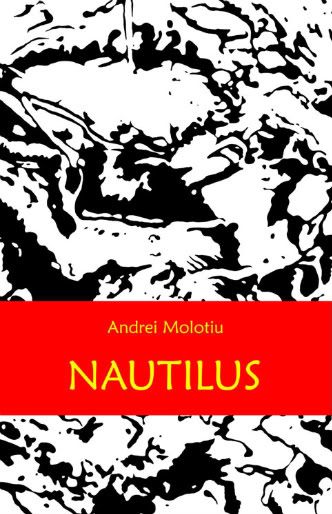 If you're in Europe, you can order it directly from the publisher,
Fahrenheit
, or via whatever online bookstore they have in Denmark (though I understand it will not be officially out until June 29 there). If you're in the States, I have a limited number of copies, so contact me directly. (48 pages, b & w, 12.5" x 8" hardcover)
Some of my comics (8 pages in color, to be precise), are of course also in
Abstract Comics: The Anthology
: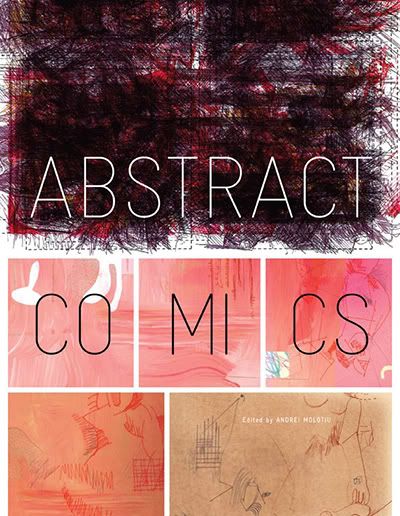 --which is coming out very very soon.
Then there is:
Divide et Impera
, 2009, edited by Pedro Moura and Warren Craghead. 10 pages of my stuff (including one in color), as well as 10 pages each by six other artists. Plus bios, critical essay, etc. Includes a six page preview of my next project, "Ruins."
Blurred Vision

4
. 2008. Contains my eight pager, "Expedition to the Interior" (now collected in
Nautilus
) plus an artist's statement trying to explain what I was trying to do in it.
The
Out of Sequence
catalogue, for the
Out of Sequence
traveling museum show (which is still traveling--it will be at Keene State College in NH next). This one's a bit tricky: it intersperses entire pages and individual panels from "Expedition" and from my piece, "The Panic" (now in the Abstract Comics anthology) with pages and panels by other artists in the show, so that the catalogue itself becomes like a long, collage-y comic. (If you go see the show, by the way, it contains all eight pages of the original art to "Expedition," and a large print of "The Panic.")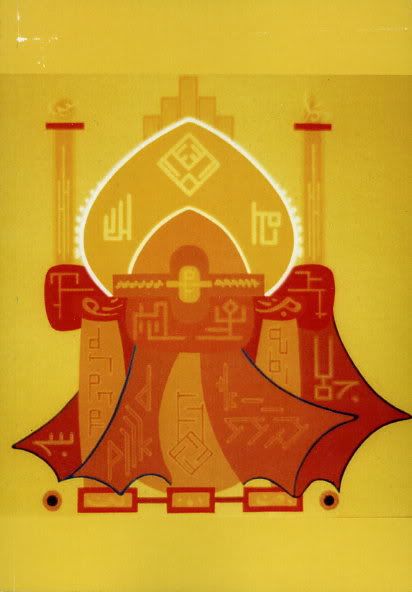 Asemic

5
, 2008, edited by Tim Gaze. Contains 6 1/3 pages of abstract comics and asemic writing by me, mostly unavailable anywhere else. Also contains a brilliant abstract comics strip by my son, Alex, which he drew at the ripe old age of 2 years and 2 months.
Bile Noire

16
, published by Atrabile, Switzerland, 2007. Contains, in the abstract comics section edited by Ibn al Rabin, three pages of my comics, of which one is collected in
Nautilus
.
Then there are my minis, which are mostly sold out (indeed, one of them, "An Abstract Life," I couldn't even find a single copy to scan, so I had to scan it from the paste-ups):
"Extemporanea," vol. 1 (!), 2003. 12 pages of bizarre, but mostly pre-abstract, comics. Giveway for the St. Louis Comic Fest.
"Yam Seal Land," 2003, 24 pages plus covers. Also mostly pre-abstract. A trippy trip through imaginary landscapes.
"Blots," 2003, 28 pages plus covers. Probably my earliest proper abstract comic, mostly a panel a page.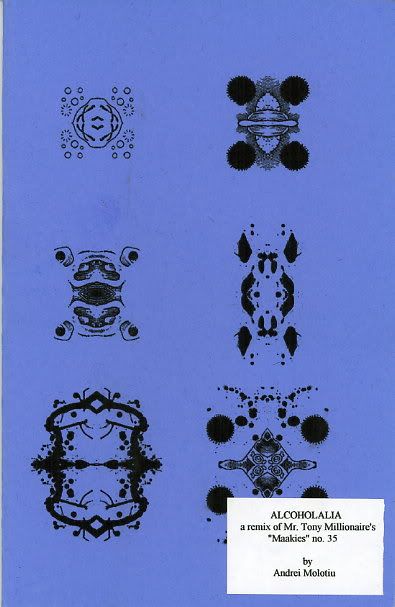 "Alcoholalia," 2004. As the label explains, a 24-page (plus covers) remix of a single "Maakies" strip by Tony Millionaire.
"An Abstract Life," 2004, 24 pages plus covers. Abstract and semi-abstract comics.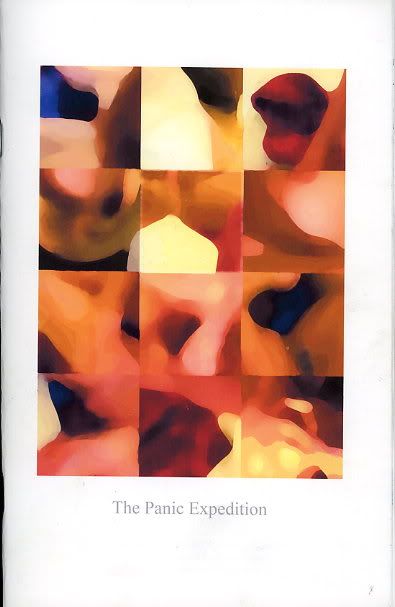 "The Panic expedition," 32 pages plus covers. This is by far the rarest of them all. I made this expensively printed, mostly color mini as an SPX 2006 giveaway to people I hoped would publish me. It contains "The Panic" (now in the anthology), "Expedition," (now in
Nautilus
), "Caves," (now in the anthology), a couple of pages that appeared later in Bile Noire 16 and Asemic 5, plus a few still uncollected comics.
Additionally, I made minis of "Expedition" in 2006, and an untitled mini in 2008, which have now both been collected in
Nautilus
.
One more thing: I had pieces in
Shiot Crock
between 2003 and 2006--specifically in issues 6, 7, 8 and 10 (the last one of which I also edited). Good luck finding copies!